Home
Stone
Styles
Vases
Peace Lights
Laser Etching
Porcelain
Examples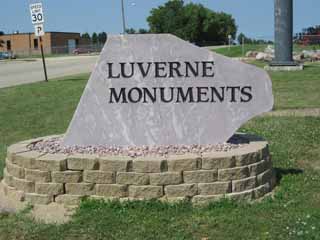 Vases

Both granite vases to match your monument and bronze vases are available as long as they meet cemetary regulations. Vases make a beautiful addition to your monument.
© COPYRIGHT 2010 ALL RIGHTS RESERVED LUVERNEMONUMENTS.COM
Luverne Monuments Information

924 S Kniss Ave.
Luverne, MN 56156
(507) 283-4027 Phone or Fax


Feel free to browse the Information Center at our location on Interstate 90 and US Highway 75.