Home
Stone
Styles
Vases
Peace Lights
Laser Etching
Porcelain
Examples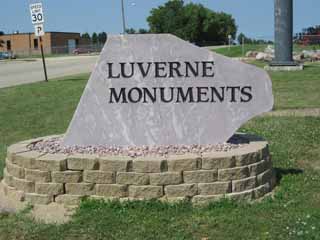 Laser Etching

Laser etching is a great way to get an image on your monument. This page shows just a few examples. The limit is your imagination!
© COPYRIGHT 2010 ALL RIGHTS RESERVED LUVERNEMONUMENTS.COM
Luverne Monuments Information

924 S Kniss Ave.
Luverne, MN 56156
(507) 283-4027 Phone or Fax


Feel free to browse the Information Center at our location on Interstate 90 and US Highway 75.